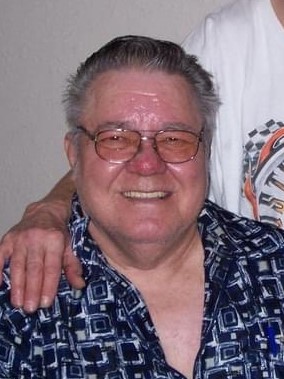 Alvie Ray Strickland, 82 years of age, of Fairbury, Nebraska passed away on Friday, February 11, 2022. He was born on December 1, 1939 in Claremore, Oklahoma to Albie and Jessie (Millhollin) Strickland. Alvie served his country in the United States Army and worked for 27 years at Swingsters Jackets. He was a member of the Eastern Shawnee Tribe of Oklahoma and enjoyed casinos, fishing and bowling.
Alvie is survived by his significant other, Patricia Hutchison of Fairbury; children, Christina Neely of Chandler, Arizona, Alex Strickland and wife Kathy, Diana Strickland-Miller, both of Milford, Cynthia Strickland-Lorenzen of Lincoln; 10 grandchildren; 9 great grandchildren; siblings, Norma Krause and husband Joe of Wyandotte, Oklahoma, Glenn Strickland and wife Velma, Donny Strickland and wife Mary, Ronny Strickland and wife Linda, Bobby Strickland and wife Sue, Lawanna Hayward, all of Oregon; and many nieces, nephews and cousins. He was preceded in death by his parents; grandson, Cody Strickland; and brothers, Kenny Strickland and Mike Strickland.
Services will be held at a later date. Memorials are suggested to the family's choice in care of the mortuary. Condolences may be left online at www.harmanwrightmortuary.com. Harman-Wright Mortuary & Crematory in Beatrice in charge of arrangements.
Twinrivers