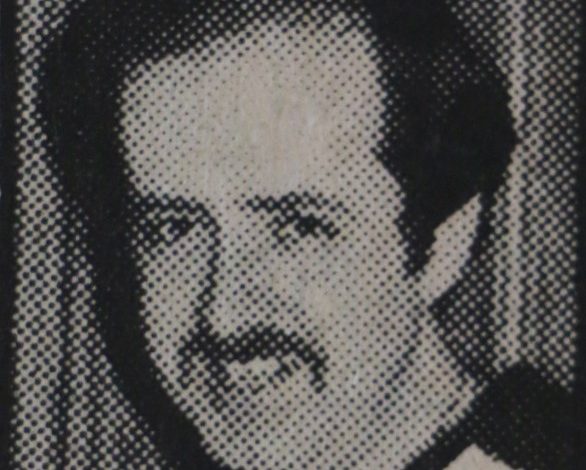 By Randy Grosse
First Published March 7, 1980
Sometimes people are difficult to figure out. They often don't miss something until they are told they don't have it.
Such is the case with the steam-powered whistle which formerly noted the hour five times each day.
To test community reaction to not having the whistle sound, Light and Water officials simply stopped using it over three weeks ago.
About a week after the whistle had been silenced, The Fairbury Journal-News featured a photo of the whistle and explained why it was not being used.
Up until the time FJN published the photo, city officials heard few if any complaints about the absence of the whistle. But once the photo was published, the number of complaints increased considerably.
If those people who are complaining had to be told the whistle was not being used, they apparently didn't miss it too much.
While such whistles as the steam-powered one used locally are traditional in towns of rural America, I hardly believe they are a necessity.
The local whistle cannot be powered by steam if the city approves a power agreement with the Nebraska Municipal Power Pool, since the local plant will not be in operation all of the time.
Perhaps we should just start getting used to living without the whistle. I'm sure we can all survive.
---
The deadline to file for a spot on the May Primary Election ballot is just a week away, and locally the interest in the election seems almost non-existent.
Some local residents — incumbents and those seeking a certain elective office for the first time — have filed. But the number of prospective candidates for each office isn't overwhelming by any means.
Since I attend Fairbury City Council and Fairbury School District No. 8 Board of Education meetings, I can see some reasons why local residents may not want to serve on one of those boards.
At times, city council and school board members must make decisions not one of us would like to make. But someone has to make them.
But when I visit with people around town, whether it's at a coffee shop or on the street, I wonder why more aren't filing.
Everyone (myself included) is quick to criticize, but only a few are willing to take the responsibility.
Perhaps those who make the coffee-shop decisions should take a big step and file for one of the local elective offices. We all might benefit from the ideas they have to offer, and they might benefit by learning some of the processes involved in local government.
Twinrivers