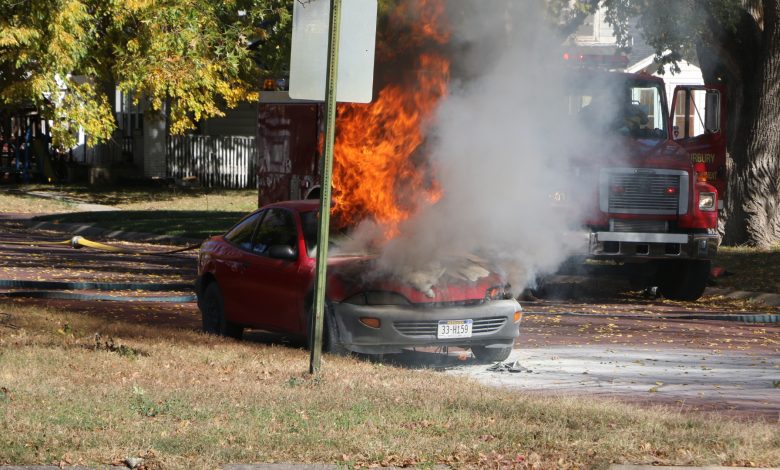 Jefferson County Deputies and Fairbury Firefighters responded to a report of a car on fire at 6th and G Streets in Fairbury, shortly before 12:30 p.m., on Tuesday, October 25.
Deputy Brett Wentz told FJN he used up three fire extinguishers trying to keep the fire at bay until firefighters arrived at the scene. Even after drenching the vehicle with fire hoses, smoke continued to pour out from under the hood. Firefighters had to use tools to pry the hood open before the fire could be extinguished.
There were no reports of injuries, although an ambulance was on the scene as well, just in case.
A cause of the fire was not available as of press time.
Twinrivers