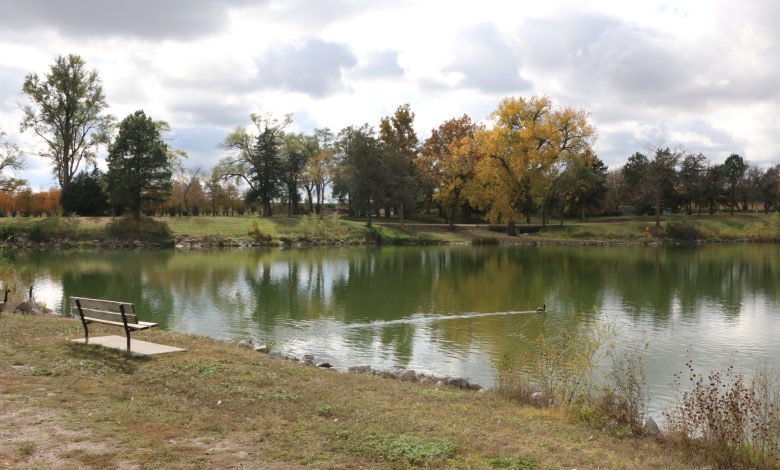 By Gordon Hopkins
The City of Fairbury is looking into finding a campground host for Crystal Springs Park.
A campground host is a volunteer who lives and works at a campground site. The services provided vary by site but would involve assisting campers and maintaining various campground facilities, such as cleaning restrooms.
Crystal Springs did have a camp host previously but has not for several years.
The issue was discussed at a meeting of the Public Works Committee on Tuesday, February 15, 2022. City Administrator Robert Messbarger said, "This is a program that the Mayor (Spencer) Brown and I have been discussing for a while. I based it largely off of the Nebraska Game and Parks Commission, their campground host program. I reached out to them on a few different occasions. They said they've had great success with it. They were really excited when I told him that we were looking at doing this."
According to the Nebraska Game and Parks Commission's website, "Campground hosts are willing to be ambassadors of the Nebraska Game and Parks Commission who welcome campers and visitors to the State Park System. Campground hosts work approximately 20 hours per week in exchange for a free campsite, electrical hookup and use of area's shower facilities, where available."
Messbarger said, "Essentially, it's a volunteer program. The biggest cost to the city would be that we'd be waiving the camping fees during the allotted time. It would be only during the summer months of April 15 to October 15, when the water is on. That's when we have majority of the campers. This last year, we had 463 total campers in 2021."
In addition to providing assistance to campers, Messbarger pointed out, "We're hoping that this program would help cut down on vandalism, reckless drivers, and it would also increase people actually paying for the full weekend and increasing accountability out there as well."
City Councilperson Kelly Davis said, "I like the idea of a host."
In order to move forward, the committee had to decide where the host would be located. They discussed two possible locations.
"The first one is right there in the center of a majority of the parking. That one has full electrical hookups. And then the second spot is on the south side there. That does not have full electrical hookup yet. It could be done, per our electrical superintendent, with an estimate of around $500."
Messbarger added, "But that site would also have potential to have a sewer hookup, so the cost of that is unknown."
Messbarger said, "So staff would be proposing wherever site we choose, we put a little sign like they do at Game and Parks, just identify it so anybody coming in driving through there would know that there's a campground host there."
Councilperson Brian Schmidt said, "So talking with (Sheriff) Nick Georgie about this, he says for vandalism deterrence, the way out is better. You know, on the way in is probably better for the campground so they can direct you where to go, where to pay, all that. But if anybody's out there to vandalize anything, they've got to drive by somebody that's camped out."
Davis said, "If they're vandalizing they don't care about those One Way signs."
Brian Schmidt said, "I think it makes a difference. He said that's what the state parks told him."
The committee voted to recommend placing the host at the main camp site.
Councilperson Phil Rogge asked, "Do we know, do we have people interested?
Messbarger responded, "We haven't formally advertised this. But I'm talking to people, it seems like we have an interest."
Twinrivers