Local News
Community Action Month Celebrated Locally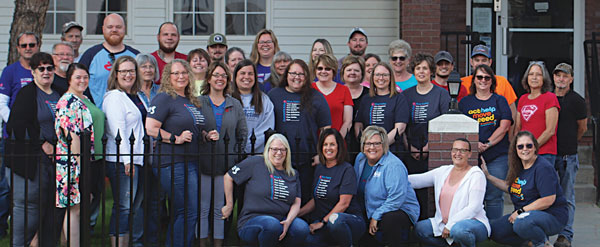 Blue Valley Community Action (BVCA), along with over 1,000 other Community Action Agencies, is celebrating Community Action Month.
Community Action Agencies connect individuals and families to approaches that help them succeed – including high quality education programs for children, stable and affordable housing for families, utility assistance, health programs, food security opportunities and so much more.
The year 2023 marks the 59th year since the Community Action Network was established to help American families and communities overcome obstacles of poverty.
BVCA works to identify gaps in services needed and then creates solutions to meet those needs. BVCA operate more than 35 programs in their nine county (Butler, Fillmore, Gage, Jefferson, Polk, Saline, Seward, Thayer and York) service area. BVCA employs over 180 individuals.
"Each May, during Community Action Month, we reflect on the impact Blue Valley Community Action and our network has had on families," said Shari Weber, Executive Director of BVCA.
Community Action Agencies serve 99 percent of all American counties with life-changing services to help families achieve financial stability.
To learn more about Blue Valley Community Action visit their website at bvca.net.
Twinrivers