For The Record
Defendant Charged with Drugs, Violation of Sex Offender Registry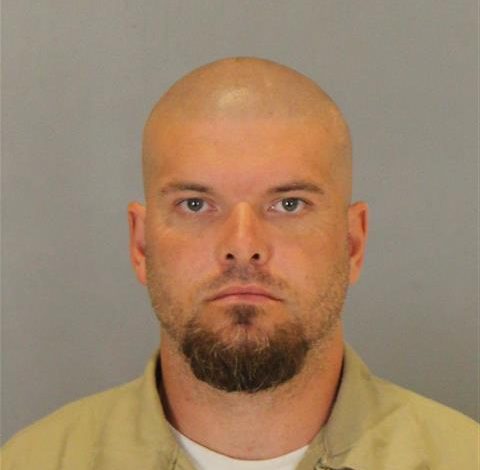 Thomas Van Caudy, age 36, was arraigned in Jefferson County Court on Wednesday, October 19, 2022. Linda Bauer was the presiding judge.
Caudy is charged with possession of a controlled substance, class 4 felony punishable by up to two years in prison, 12 months of post- release supervision and a $10,000 fine.
Caudy was arrested on October 4, 2022, on a warrant for violating the Nebraska Sex Offender Registry Act. According to an arrest affidavit filled out by a deputy, when the defendant was searched, among the items in his possession was a black key box, "I opened the black key box and observed a white powdery residue inside of it."
The residue field-tested positive for methamphetamine.
Caudy was previously arraigned on the charge of violating the Nebraska Sex Offender Registry Act on October 5, 2022.
Caudy is subject to the Sex Offender Registry Act as a lifetime offender. He was convicted of first-degree sexual assault on June 14, 2007 and sentenced on September 13, 2007.
The Sex Offender Registry Act requires registrants to notify the local Sheriff's Office of any change of address within three days.
According to the Affidavit in Support of Arrest Warrant, Caudy had previously registered an address in Thayer County on June 26, 2022, and then what the affidavit describes as a "transient address" on September 2, 2022.
On September 28, the Nebraska State Patrol advised the Jefferson County Sheriff's office that Caudy had been living in Fairbury since September 13.
County Attorney Joseph Casson indicated at arraignment this was a second offense. Caudy was previously convicted of violating the Sex Offender Registry Act on June 24 of this year in Douglas County. Caudy was sentenced to two days in jail and nine months of post-release supervision, which was then quashed when the defendant informed the court he was moving to Hebron.
Because this is a second offense, that makes the charge a class 2A felony, punishable by up to 20 years in prison.
Caudy disputed that this was a second offense, "The previous one, it was supposed to be dismissed."
The defendant is represented by Public Defender Scott Gropp.
Another hearing is scheduled for November 16.
Twinrivers