Local News
FJN Wins Multiple Awards At Annual Convention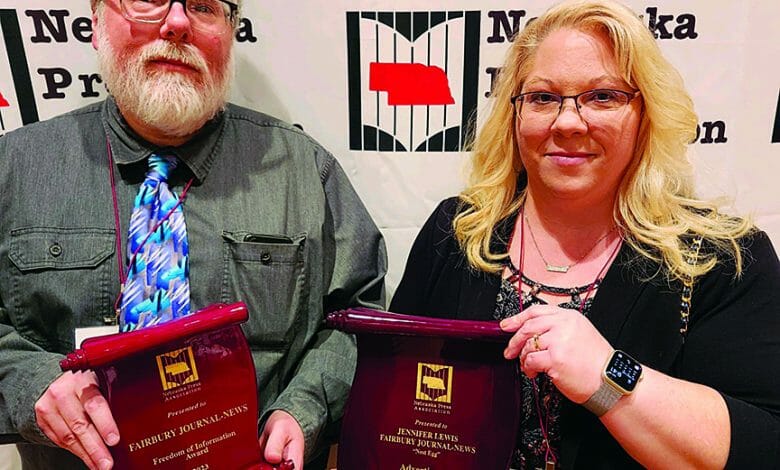 Fairbury Journal-News staff brought home prestigious awards at the annual Nebraska Press Association convention over the weekend.

FJN editor Gordon Hopkins won the 'Freedom of Information' award for his story on an area wind farm campaign organization.
Judge's comments were: "A nice example of digging that had results-a new organization with political ties was revealed to be anything but a nonprofit. Good work."
The Freedom of Information Award covers all classes of Nebraska newspapers.

Graphic designer for FJN, Jennifer Lewis, took home the 'Advertisement of the Year' award for all classes in the state.

Lewis won for her holiday ad for Jefferson County Health & Life 'Healthy Families for Life.'
Other awards won by FJN staff included a first place for Hopkins in the News Writing division for his story, 'Local Landowners Oppose Water Sourcing Project' and FJN Sports Editor Taybor Miller won a third place for Newspaper Organized or Sponsored Event for the area high school wrestling pins championship recognition.

Hopkins also won a second place award in the feature series division for his series on 'Political Winds: How Misinformation Spreads.' Hopkins also won a second place for Best Editorial Page. Lewis won a second place for Special Single Section 'Shop Local This Holiday Season' and a third place for Specialty/Lifestyles Sections.
Twinrivers