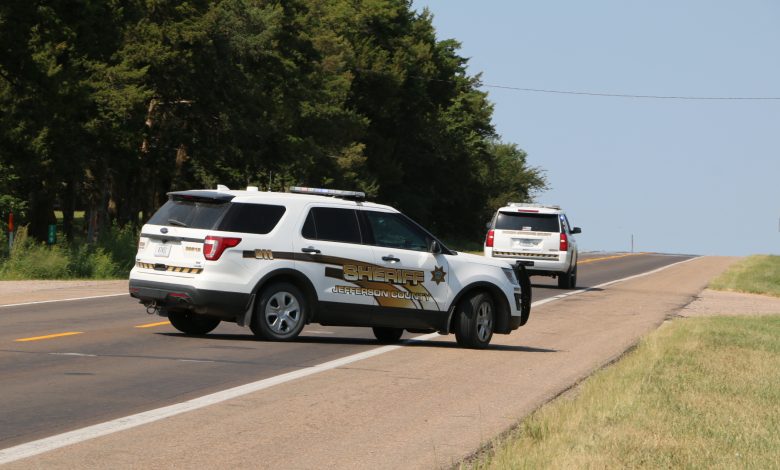 By Gordon Hopkins
"They're unionized," said Jefferson County Sheriff Nick Georgi to members of the Law Enforcement Committee earlier this week, confirming that Jefferson County Deputies were now members of the Fraternal Order of Police (FOP).
Georgi said, "I would probably foresee in the next month or two, they'll contact us to start negotiating a contract."
The Law Enforcement Committee met on Tuesday, January 25, at the Fairbury City Offices. The committee is part of the contract between the City of Fairbury and Jefferson County when the county took over law enforcement duties from the Fairbury City Police Department in 2018. However, prior to 2021, the committee had only met once previously. The committee last met on October 26, 2021. Going forward, the committee will meet on a quarterly basis.
Deputies have been considering unionizing for some time. County Attorney Joseph Casson told FJN last year that Jefferson County is a rarity in Nebraska in that the Sheriff's Office did not have a union contract. The county does employ other unionized workers, such as the road crews.
Unions allow for "collective bargaining," meaning they negotiate for all workers in the union, rather than having each worker negotiate individually. Both Casson and Georgi have noted there is a difficulty in attracting and retaining employees willing to work in this area and the primary incentives the county has to offer are pay and benefits.
The county recently increased the pay of law reinforcement employees to make it more in line with the state, but according to Sheriff Georgi, that has not dissuaded deputies from unionizing.
There has been concern among the Fairbury City Council, as well as Jefferson County Commissioners, that a union will increase costs of law enforcement. Last year, the county approved a 4.3 percent raise for deputies along with a new pay scale, based on a comparability study, created to determine the appropriate wages.
FOP has also done a comparability study. Sheriff Georgi said, "From what I heard their study was pretty close to what ours was. So I don't foresee wages getting affected too much."
A vote was held by mail-in ballot to the CIR (Commission on Industrial Relations).
The CIR is a tribunal dealing with labor disputes in Nebraska. It was called the Court of Industrial Relations (CIR) until 1979. It is authorized by the Nebraska State Constitution and was created by state legislation in 1947 as the Court of Industrial Relations.
Deputies are not obligated to join the union. All deputies will get all the benefits of a union contract whether or not they are dues paying members. However, deputies that are not members of the union will not get legal representation in the event of a dispute.
Sheriff Georgi told FJN he did not know how many deputies have opted to join the union.
Twinrivers