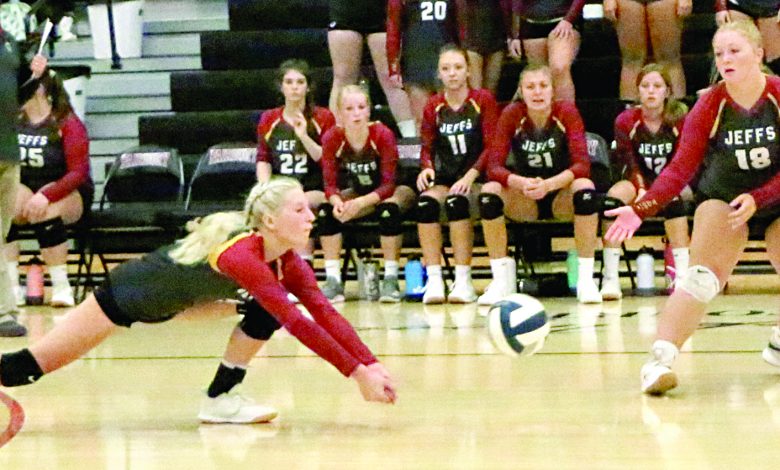 The Fairbury Jeffs volleyball team took on the Freeman Falcons on August 26 and came away with a victory by a score of 3-0 with the first set being 25-19, the second 25-11, and the third set being 25-17.
The Jeffs would then visit the Milford Eagles on August 31 and grabbed the victory for the match by a score of 3-1.
Fairbury won the first set by a close score of 25-23. Milford would then take the second set with the score 27-25.
Fairbury Jeffs would then win the third and fourth set with the third set score being 26-24 and fourth set score 25-13.
The Fairbury Jeff's volleyball team won Thursday's home conference match against Auburn by a sc...
Twinrivers