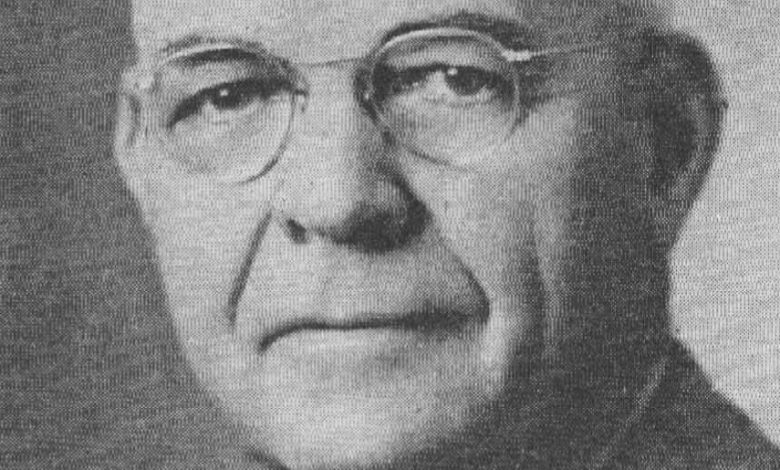 By W.F.Cramb
First Published September 15, 1927

Not every little boy has the chance to sit on the lap of a president of the United States and pull his whiskers. For one thing, whiskers for presidents are badly out of style, but presidents still have laps.
When Dr. E.M. Cramb of Lincoln was three or four years old and lived with his father, J.O. Cramb, a Methodist preacher, at Galena, Ill., the lap of President Grant was one of his favorite parking places. Late in 1879 Grant had returned from his trip around the world and spent six months in Galena in the two story brick house across the river to the east. This house is now a museum filled with Grant relics. He was a frequent visitor at the Cramb home.

Little Edgar Cramb was too small to have any distinct recollections of the general now, but his brother, W. F. Cramb, editor the Fairbury Journal, was five or six years older and remembers him well. On the first day after his world trip there was a packed church. The older of the Cramb boys sat near the great man—near enough to see that he put $10 into the contribution box. General Grant was short and dumpy and ordinary looking, very democratic very indifferent to what people said about him, but at that period, because of his record in the civil war, he was one of the most distinguished citizens of the United States.

Grant had served his two terms as president and apparently cared little for another, but his family liked official life. His name was up for a third term and Galena was filled with reporters and the DeSoto house was filled with politicians "Galena was a tough old town," says Mr. Cramb, "a typical river town, full of whiskey and picturesque and tough characters." The general, the editor of the Galena Gazette, Preacher Cramb, the United States senators and congressmen used to have many a confab over the political situation. In June General Grant was pro posed at the republican convention for the presidential candidacy, but after an exciting struggle in the convention, during which his name led for 36 successive ballots, the choice fell on Garfield. Mr. Cramb can remember Grant's coming to his father's study shortly after his defeat and discussing things with him. Shortly after he retired, with the rank of general wrote his famous memoirs, and in 1885 died.
Twinrivers