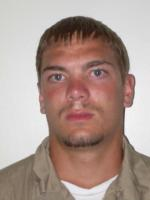 Lance G. Powers, 33, of Fairbury, appeared in Jefferson County Court on Wednesday, February 23, via webcam from the Jefferson County Law Enforcement Center. Linda Bauer was the presiding judge.
There were no charges yet on file but Powers was arrested on February 20 for possession of a controlled substance. If filed as such by the state, the charge is a class 4 felony punishable by up to two years in prison, 12 months of post-release supervision and a $10,000 fine.
The defendant did not request court-appointed counsel, instead indicating he would hire his own attorney. Bond was set at $20,000 (10 percent). Powers said he was unable to...
Twinrivers