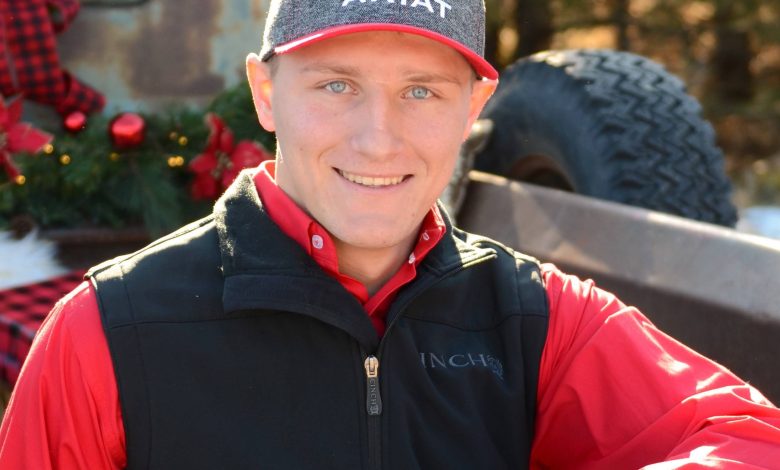 Marshal Agustus Holtzclaw was born on September 21, 1999, at Hebron, Nebraska. He departed from life on November 19, 2022, due to a car accident.

Marshal was a son, a father, a brother, a soldier and soulmate. He lived his motto "Memento Mori", remember that you have to die. He was baptized at Grace Lutheran Church in Hebron. He attended Thayer Central School and participated in football, wrestling and track. Marshal graduated in May of 2017. He joined the U.S. Army in November of 2017, attended boot camp at Ft. Benning, then was stationed at Ft. Campbell. He attended Air Assault. He left the Army in April of 2019, and returned home to work at Norder's in Hebron. He met the love of his life, Alexis Craw, in June of 2019. They were blessed with Milynn on November 10, 2020. They purchased a home in Alexandria in December of 2020.
Marshal was working at Poet Ethanol Plant with the intention of returning to school. In June of 2022, Marshal proposed to Alexis in Savannah, Georgia. Alexis is expecting their second child, Adilynn, in February of 2023. Marshal dearly loved his family and friends.

Marshal is survived by his fiancé Alexis Craw; daughters, Milynn Holtzclaw, unborn child, Adilynn Holtzclaw; parents, Aaron and Stephanie Friedley; brothers, Judd Holtzclaw, Cade (Caitlyn) Friedley, Kash Willhite; honorary brother, Isaac Montes; grandparents, Mike and Kathy Hudson; grandparents Alice (Gene) Goetsch; aunt Amanda (Darin) Barnes; uncle Jason Hudson; cousins, Lilian Barnes, Oakley Hudson, Kingston Hudson; and numerous other family and friends.

Family will be greeting friends on Wednesday, November 30, 2022, from 6:30 p.m. to 8:30 p.m. at Price Funeral Home in Hebron, NE. A memorial service will be held on Thursday, December 1, 2022, at 11:00 a.m. at Grace Lutheran Church in Hebron, with Pastor Keith Brozek officiating. A memorial has been established at Thayer County Bank in Hebron, NE in care of the family. Price Funeral Home of Hebron is assisting the family with arrangements. www.priceurbauerahrendts.com.
Twinrivers