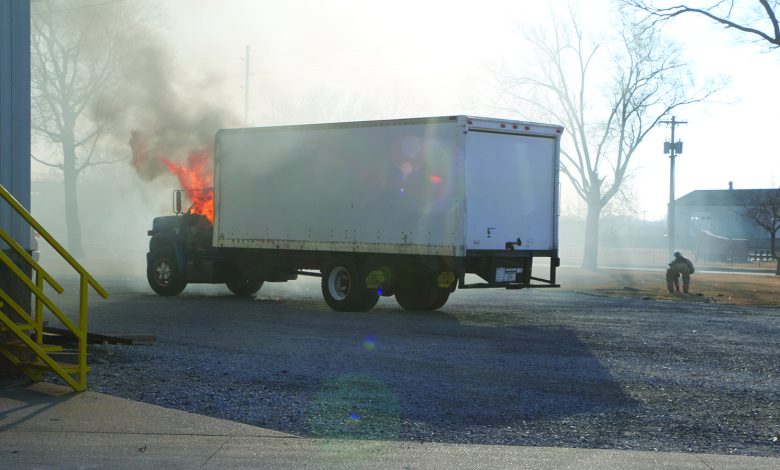 Fairbury Rural Fire was dispatched to the scene of a truck fire at Bacon and I Streets in Fairbury at approximately 9:30 a.m., Monday, January 16. When firefighters arrived, they found the cab engulfed in flames. According to Assistance Fire Chief Barry Schwab, "On arrival, we found the cargo truck cab fully involved, with some extension into the engine compartment and the box nearly compromised. After quick extinguishment and overhaul, it was determined that the cab was in fact the point of origin of the fire, but there was no obvious source/cause."
Schwab added there was no reason to think that the blaze was intentionally set.
There were no reported injuries.
Twinrivers