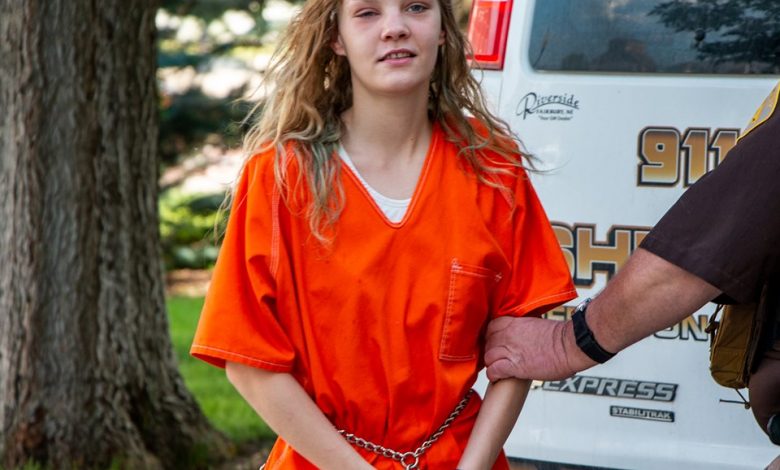 Realidy A. Schram, age 21, appeared in Jefferson County District Court on Thursday, February 24, 2022, in the custody of the Jefferson County Sheriff's Office. Julie D. Smith was the presiding judge.

The defendant waived her right to an attorney and represented herself in court. Judge Smith revoked Schram's probation and re-sentenced her to 285 days in jail, with credit for 152 days time served.
Schram for one of five suspects convicted in connection with the homicide that occurred at Crystal Springs Park in Fairbury in 2019. She was originally charged as an accessory to murder, a class 2A felony punishable by up to 20 years in prison. In accordance with the plea agreement, the defendant pleaded guilty to a lesser charge of obstructing government operations, a class 1 misdemeanor that carries a penalty of up to one year in jail and a $1,000 fine. The defendant admitted she was present at the homicide and, afterwards, she destroyed or disposed of evidence pertinent to the case.

On Thursday, June 18, 2020, the defendant was sentenced to 24 months of probation. She was also ordered to obtain a drug evaluation and participate in drug treatment.

A motion was filed in 2021 to revoke Schram's probation for multiple violations.

Schram was arrested on August 27, 2020, for allegedly selling methamphetamine to an undercover informant for the Beatrice Police Department. That is according to the Affidavit for Arrest Warrant on file. The officer who filled out the affidavit wrote, "I had a Confidential Informant (CI) make a prearranged deal with Schram to purchase 1.7 grams of methamphetamine for $140."

This arrest occurred just two months after she was sentenced in Jefferson County District Court for her involvement in the murder of Marc C. Jarrell, 28, of Lincoln, on July 1, 2019 in Fairbury.
Twinrivers