Local News
Schools Continue To Deal With Affects Of Pandemic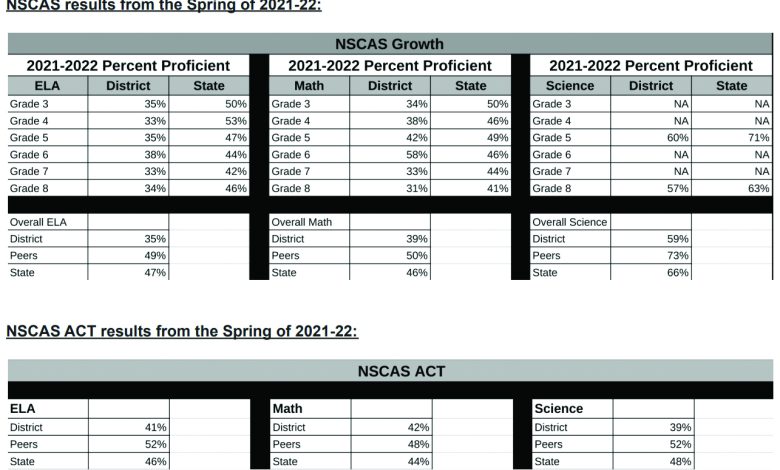 By Gordon Hopkins
Shortly before the Thanksgiving holiday, the Nebraska Department of Education released the data from a statewide assessment completed during the spring of the 2021-2022 school year.
The overall rating for all of Fairbury Public Schools was 'good.' FPS Superintendent Stephen Grizzle noted this did not meet the schools' objectives but also pointed out this was only one 'data point' and, while important, should not be taken as the final word on how students are performing.

In an email, Grizzle said, "We are acutely aware of the struggles and challenges we have faced the last couple of years (e.g., COVID, increased absenteeism, mental health, etc.). Our performance this past year was below our desired goal. We must remember this represents only one data point. Also included in the letter are our results from this fall's MAP Growth data which is significantly higher. We believe it is important to illustrate the need for multiple data points when looking at performance. We use the sources of data to help make decisions on how to improve teaching and learning."

A letter to the families of students from FPS administrators said, in part, "We must collectively work to remind those who interpret student outcomes that assessment data has always been meant to be used constructively – to help us focus support, inform parents, and gauge progress. FPS will continue to emphasize that statewide annual state assessment results are only one of several important measures of school performance and progress.
"Additional measures include high school graduation rates, English language proficiency, and chronic absenteeism. Multiple measures provide a more complete perspective on resources, supports, and student success—and help to identify appropriate strategies and interventions more effectively."
The Nebraska Student-Centered Assessment System (NSCAS) reviews the proficiency of students in grades three through eight in three categories: Mathematics, Science and ELA (English and Language Arts).

The NSCAS ACT covers grade 11. In nearly every grade and every category, the FPS District was below the state average.
The only exception was grade six math.
FPS is far from unique in this matter. Indeed, schools across the state have struggled as a result of the COVID-19 pandemic in particular, which disrupted the learning environment for the passed two years, the impacts of which are still be being felt. Nebraska Education Commissioner Matthew Blomstedt recently said, "Knowing that there's challenges that we're facing when we were moving to safe environments, or what we thought would be safe environments in the midst of the pandemic — but moving and disrupting the education of our students."
How other area schools did on the statewide assessment will be in a future FJN edition.
Twinrivers