For The Record
Suspect in McDonald's Robbery Objects to Press Coverage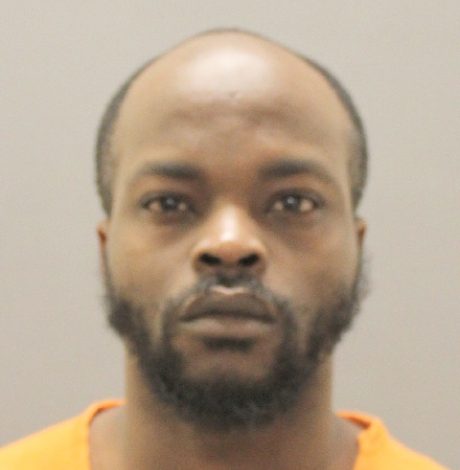 One of the suspects in the robbery of the McDonald's Restaurant in Fairbury believes that pre-trial publicity may impact his defense.
Marzeanis Coleman, age 34, of Lincoln, appeared in Jefferson County District Court on Thursday, November 3, 2022, in the custody of the Sheriff's Office. David J.A. Bargen was the presiding judge.
The defendant's attorney, Public Defender Scott Gropp, said, "I know my client has some things he would like to address to the court, against my advice."
Reading from a lengthy prepared statement, Colemen said, in part, "The trial court failed to adopt stricter rules governing the use of the courtroom by newsmen, neglected to insulate witnesses from the press."
Gropp added, "Judge, if I can just summarize, I think my client is trying to indicate that, because there was a mugshot release of him, that he doesn't believe he can get a fair trial."
Gropp said he tried to explain that this was not the appropriate time to address this issue, "He didn't believe that was correct and he wanted to address that with the court."
Judge Bargen told the defendant, "Mr. Gropp is correct when he tells you that those concerns you have in terms of publicity or release of the mugshot or other things that might have happened prior to your trial, those can be addressed in the process and will be addressed in the process and can be done through what's called a Motion in Limine, which would be a request that the court not allow those things to be used as evidence at trial."
Charges
Coleman is facing five charges: robbery, a class 2 felony punishable by one to 50 years in prison; first degree assault, also a class 2 felony; possession of a stolen firearm, a class 2A felony punishable by 20 years in prison; operating a motor vehicle to avoid arrest, a class 4 felony punishable by up to two years in prison, 12 months of post-release supervision and a $10,000 fine; and first offense reckless driving, a class 3 misdemeanor punishable by three months in jail, a $500 fine and up to a year license revocation.
Arrest
At approximately 11:19 p.m., the evening of Saturday, April 16, Jefferson County Deputies and an ambulance responded to a 911 call from a McDonald's employee who said there had been a robbery and a female employee had been assaulted and needed medical attention. According to the Jefferson County Sheriff's Office, there was already a deputy on duty nearby at the time of the call. The deputy, "observed two black males running south through the large parking near McDonald's and headed south across Hwy 136 and ran south on J Street."
One of those suspects was identified as Coleman, who was then arrested.
The state has filed a Motion for Order to Identify Physical Characteristics. That includes collecting a DNA sample from the defendant. Coleman has objected to this.
A second suspect, Michall A. Gillians, age 42, of Lincoln, has also been arrested and charged.
Criminal Record
Coleman has a prior criminal record in Nebraska. All the following cases took place in Lancaster County Court.
In 2016, Coleman pleaded guilty to unauthorized use of a financial transaction device, a class 2 misdemeanor. He was fined $500 and given 50 hours of community service.
In 2015, Coleman pleaded no contest to unauthorized use of a financial transaction device, a class 1 misdemeanor. He was fined $1,000 and given 47 hours of community service.
In 2014, Coleman pleaded no contest to two counts of third-degree assault, both class 1 misdemeanors and sentenced to 270 days in jail.
In 2013, Coleman pleaded guilty to assault and was sentenced to a $400 fine and 40 hours of community service.
Twinrivers