For The Record
Suspect in McDonald's Robbery Objects to Providing DNA Sample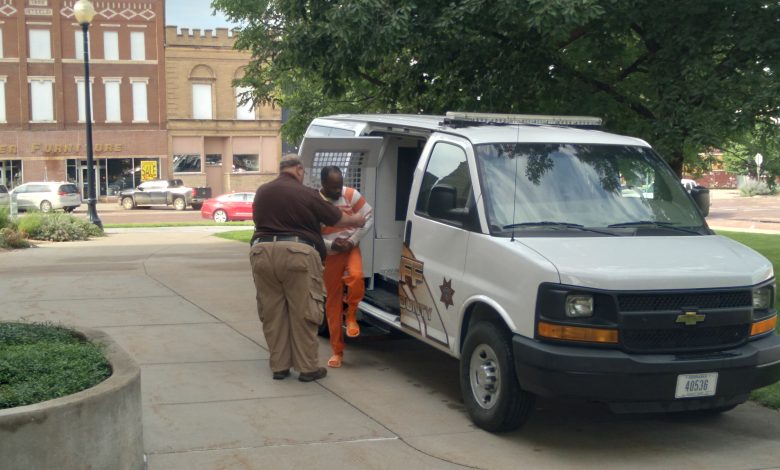 The defendant in the case of the State of Nebraska vs. Marzeanis M. Coleman, objects to being forced to provide a DNA sample by the state.
Marzeanis Coleman, age 34, of Lincoln, appeared in Jefferson County District Court on Thursday, July 7, 2022, in the custody of the Sheriff's Office, with his attorney, Public Defender Scott Gropp. Julie Smith was the presiding judge.
Coleman is facing five charges: robbery, a class 2 felony punishable by one to 50 years in prison; first degree assault, also a class 2 felony; possession of a stolen firearm, a class 2A felony punishable by 20 years in prison; operating a motor vehicle to avoid arrest, a class 4 felony punishable by up to two years in prison, 12 months of post-release supervision and a $10,000 fine; and first offense reckless driving, a class 3 misdemeanor punishable by three months in jail, a $500 fine and up to a year license revocation.
At approximately 11:19 p.m., the evening of Saturday, April 16, Jefferson County Deputies and an ambulance responded to a 911 call from a McDonald's employee who said there had been a robbery and a female employee had been assaulted and needed medical attention. According to the Jefferson County Sheriff's Office, there was already a deputy on duty nearby at the time of the call. The deputy, "observed two black males running south through the large parking near McDonald's and headed south across Hwy 136 and ran south on J Street."
One of those suspects was identified as Coleman, who was then arrested.
The state has filed a Motion for Order to Identify Physical Characteristics. That includes collecting a DNA sample from the defendant.
Gropp described the evidence linking his client to the crime as "thin." He has asked for the transcript of the preliminary hearing. At that hearing, a deputy on the witness stand indicated that the firearm recovered by law enforcement will be submitted to a lab for DNA and fingerprint testing.
An evidentiary hearing is scheduled for August 4.
A second suspect, Michall A. Gillians, age 42, of Lincoln, has also been arrested.
Coleman has a prior criminal record in Nebraska. All the following cases took place in Lancaster County Court:
• In 2016, Coleman pleaded guilty to unauthorized use of a financial transaction device, a class 2 misdemeanor. He was fined $500 and given 50 hours of community service.
• In 2015, Coleman pleaded No Contest to unauthorized use of a financial transaction device, a class 1 misdemeanor. He was fined $1,000 and given 47 hours of community service.
• In 2014, Coleman pleaded No Contest to two counts of third-degree assault, both class 1 misdemeanors and sentenced to 270 days in jail.
• In 2013, Coleman pleaded guilty to assault and was sentenced to a $400 fine and 40 hours of community service.
Twinrivers