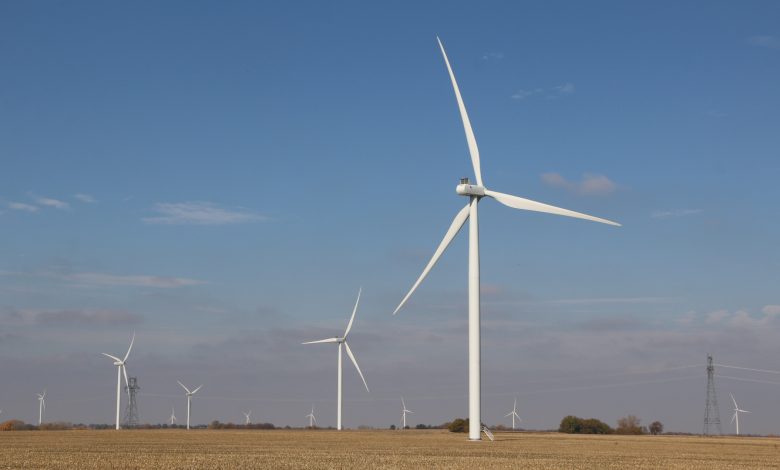 By Gordon Hopkins
The Jefferson County Planning and Zoning (P&Z) Committee will likely reconvene in January of 2023 to further review wind farm regulations. At least, that is the expectation of John McKee Jefferson County's Emergency Manager and Zoning Administrator.

There is a moratorium on new wind turbine permits as the Planning and Zoning Committee review the regulations currently in place. Among the regulations under consideration are setbacks. A number of people have indicated their preference for greater setbacks from such locations as churches, schools and parks. Increased setbacks could make the placing of wind turbines on certain properties more difficult, or even impossible. This concerns those landowners who have the opportunity to lease their land to wind energy companies. Jefferson County Commissioners have stated their intention to "strike a balance" with the new regulations.

The moratorium is scheduled to end in April of 2023, although commissioners could choose to extend the moratorium or end it early.
At a meeting of the Jefferson County Commissioners on Tuesday, October 18, McKee aid, "We're still looking at possibly that second Thursday of January, starting meetings up and then going every two weeks."

Once P&Z has completed their review of the regulations, they will make recommendations to county commissioners, who must approve the changes before they go into effect.
McKee said he expects to have final recommendations the end of January or beginning of February, 2023.
Among the regulations P&Z is considering is the decommissioning of wind turbines, which would ensure there are sufficient funds available to remove wind turbine at the end of their useful life. McKee is currently working with Jefferson County Attorney Joseph Casson to developing a decommissioning plan.
In the event there is no decommissioning plan, responsibility for decommissioning would fall to the state. That is according to David Levy, an attorney that represents NextEra Energy, a company that operates the Steele Flats Wind Farm and is looking to construct another wind farm in Jefferson County.
If the state must pay for decommissioning, then Nebraska taxpayers would end up footing the bill. County commissioners have insisted there be a decommissioning plan for wind turbines. Commissioner Mark Schoenrock has said previously, "We're going to make sure we've got it so that Jefferson County taxpayers are not going to pay for decommissioning."

Levy has indicated NextEra had no objections to a decommissioning plan and noted that decommissioning is written into the leases with landowners.
Twinrivers