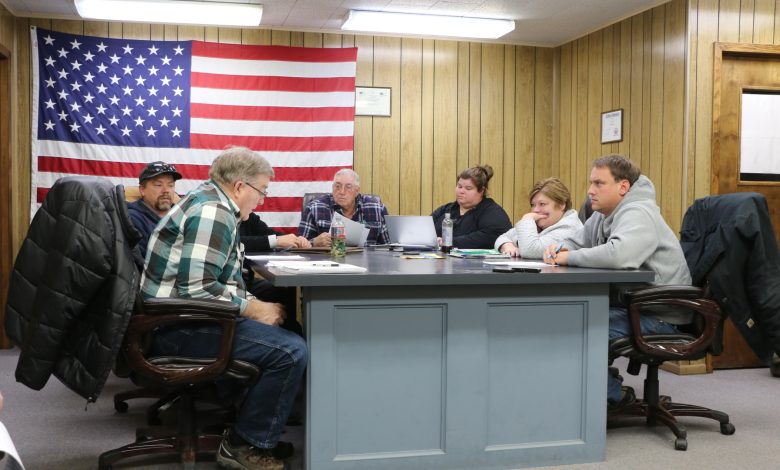 By Gordon Hopkins
Wymore Emergency Medical Services (EMS) has the opportunity to apply for a grant. The Nebraska Department of Health and Human Services (DHHS) has opened the applications for two grant programs, both funded under American Rescue Plan Act (ARPA) appropriated by LB 1014. The Rural Ambulance Replacement and the EMS Equipment grants are both open to Nebraska-licensed EMS services.
The $5 million EMS Equipment grant is intended to provide funding for the one-time purchase of emergency medical equipment, while the $20 million Rural Ambulance Replacement grant is intended to assist EMS across Nebraska in replacing aging ambulance fleets.
The big question is, what should Wymore EMS use the funds for? Wymore Rescue Chief Shawna Schwartz posed this very question to the Wymore City Council at a meeting Wednesday evening, November 16 of this year.
Schwartz said, "We can get up to $50,000 equipment or $150,000 toward a new ambulance, is what the departments can get."
"We haven't decided which route to go on anything. But we needed approval to move forward," said Schwartz.
When asked by the council how EMS staff felt about the use of funds, Schwartz said, "Well, we're divided."
If EMS chooses to buy a new ambulance, Schwartz indicated they would still need to find another $25,000. Wymore City Councilperson Max Allen said, "And the thought was that the (current) ambulance is still in decent shape, but if the grant is available, and we have an opportunity to upgrade, it might be an opportunity to go for the larger grant, considering that equipment would be a lesser cost."
There is also the issue of lead time. Due to ongoing supply chain problems, Allen noted it could be years by the time a new ambulance is available, and by that time, the current ambulance may need to be replaced anyway, "Similar to fire trucks or boom trucks or anything else. They are not sitting on the lot. It's just simply not available."
Schwartz concurred, "It would be about two and a half, three years out."
The City Council voted unanimously to allow EMS to apply for the grant for funding towards a new ambulance.
Applications for both grants will be open now through November 30. DHHS will begin announcing grant recipients in December.
Priority for Equipment grants will be given to emergency medical services programs that are volunteer-based, located in a community with a population of fewer than one hundred thousand inhabitants as determined by the most recent federal decennial census or the most recent revised certified count by the United States Bureau of the Census, and have high needs, as determined by DHHS in consultation with a statewide organization dedicated to supporting providers of pre-hospital emergency medical care in Nebraska.
Twinrivers