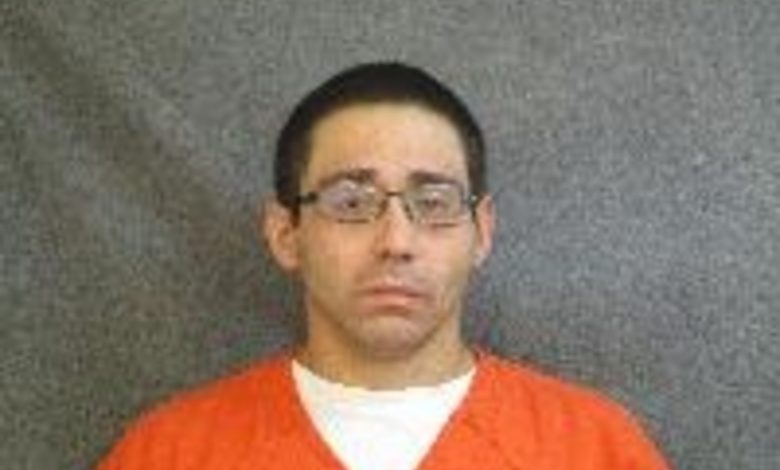 Kyle D. Wathor, age 34, of Wymore, was arraigned in Gage County Court on Thursday, August 8, 2022. Jeffrey A. Gaertig was the presiding judge.
Wathor is charged with second degree forgery (valued between $1,500 and $5,000), a class 4 felony, punishable by two years in prison, 12 months of post-release supervision and a $10,000 fine.
According to a Probable Cause for Arrest Warrant affidavit, on June 28 of this year, the alleged victim reported to the Gage County Sheriff's office, that several bank checks, "had been forged and used to make purchases at various locations."
In addition, the alleged victim reported 12 unauthorized online transactions. The total loss of money was estimated to be $3,178.28.
A review of the alleged victim's bank account also uncovered a Paypal account in the name of Kyle Wathor attached to the account on May 11, 2022.
On July 28, 2022, Gage County Deputies executed a search warrant of Wathor's residence in Wymore. During the course of the search, the defendant showed deputies a checkbook belonging to the alleged victim but denied writing any of the checks or making any of the online transactions.
Also found during the search was a notebook page containing details of the Paypal account.
Wathor was arrested at the scene.
In a separate case, Wathor is charged with possession of a deadly weapon by a prohibited person, a class 3 felony punishable by up to four years imprisonment, followed by two years of post-release supervision and a twenty-five thousand dollars fine.
Wathor was arrested on February 25 of this year after a search of his home by the Probation Officer uncovered what the Probable Cause for Warrantless Arrest for described as a, "straight blade knife in a sheath."
The length of the blade was approximately five inches.
Wathor is a convicted felon and, as such, is prohibited from possessing a knife with a blade longer than 3.5 inches.
Attorney Lee M. Timan was assigned to represent Wathor in both cases.
Another hearing is scheduled for October 27.
Twinrivers