For The Record
Wymore Man Given Probation for Shoplifting, Obstruction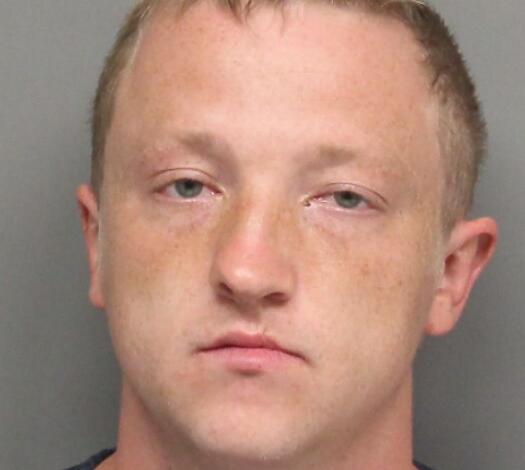 Skyler L. Hutchison, age 27, of Wymore, was sentenced in Gage County Court on April 21, 2023. Jeffrey A. Gaertig was the presiding judge.
In one case, Hutchison was sentenced to 24 months of probation and a $500 fine for obstructing government operations, a class 1 misdemeanor.
According to the Probable Cause for Warrantless Arrest, Hutchison attempted to evade arrest on October 25, 2022, in Beatrice.
The Gage County Deputy that filled out the affidavit indicated the defendant had outstanding warrants in both Gage and Lancaster counties when he was spotted at a service station, "I drove up to the vehicle that Hutchison was sitting in and I parked as Hutchison was looking directly at me. Hutchison quickly exited the vehicle and took off running on foot. I ran after Hutchison while yelling multiple times 'Skyler. Stop!'. Hutchison ignored my commands and kept running."
Hutchison was then detained and placed into custody.
Hutchison was also sentenced to 24 months of probation in another case. He was charged with shoplifting a value of less than $500, a class 2 misdemeanor.
The Beatrice Police Department responded to a report of a theft from a business on May 27, 2022. According to the Affidavit for Arrest Warrant, "Officers were advised Skyler Hutchison has stolen a bottle of Fireball Whiskey and left."
Law enforcement looked at video surveillance and, according to the affidavit, "Hutchison walks around the store with out his hands in his pockets and walks to where the alcohol is located. Hutchison bends over and appears to grab an item. Hutchison then walks toward the back of the store and down another aisle where he appears to put something under his clothing."
Hutchison has other cases pending in Gage County. He is charged with possession of a controlled substance, a class 4 felony punishable by two years in prison and a $10,000 fine. He is also charged with receiving stolen property with a value between $500 and $1,500. He is charged with third degree domestic assault, a class 1 misdemeanor punishable by up to on year in jail and a $1,000 fine.
A hearing for some of these charges is scheduled for July 6, 2023.
Twinrivers