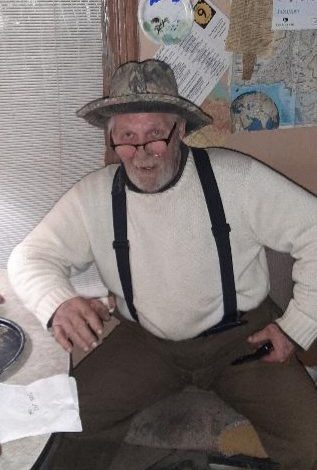 Ricky "Rick" Dee Busch, 69, of Frankfort, was called home to be with the Lord on January 20, 2023, after a battle with pancreatic cancer at Nemaha Valley Community Hospital in Seneca.

A graveside service will be held at 10:30 a.m., Saturday January 28, 2023, at Mt. Hope Cemetery south of Frankfort.

Rick was born March 17, 1953, in Marysville, to Harvey Sr. and Norma (Maendele) Busch. He graduated from Valley Heights High School in 1972 and then proceeded to work for the Union Pacific Railroad. Rick was blessed with three children, Noah, Ali and Isaac.

Rick boxed the Jr. Golden Gloves in California. He loved poetry and even wrote some himself. Rick was a devoted KU, K-State, and Chiefs fan. He enjoyed fishing, hunting, playing pool, and being with his cats. Rick would always follow all of his children's sports games when they were in high school and then was a part of their lives as much as he could be once they became adults.

Preceding him in death is his mother, Norma (Maendele) Busch and father, Harvey L. Busch; siblings, Leo, Ronn, Gary, Steve, Stan; and granddaughter, Ellie Grace Busch.

Survivors include his children, Noah (Liz) Busch, Ali Busch, John Isaac (Taylor) Busch; siblings, Linda (Byron) Nemecheck, Kathy Busch, Pam (Leonhard) Stohs; Terri (Dean) Luckeroth, Brenda (Dirk) Hollands; grandchildren, Bomani, Ben, Bode, Bailey, Bryn, Bailey; and many nieces and nephews.

A memorial fund has been established and will be designated later. Contributions may be sent in care of Kinsley Mortuary, Marysvile, KS.
Twinrivers