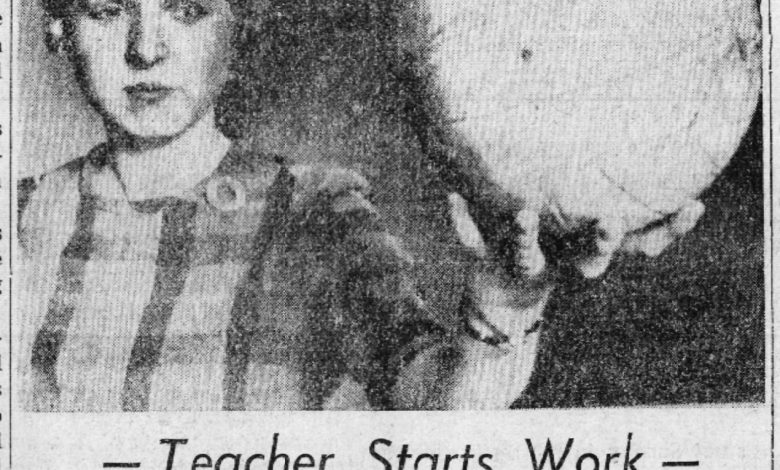 1893
Joe Butterbaugh put up 100 tons of ice from the Little Blue River.
Jefferson County Commissioners issued a saloon license to Wingleman Clogan at the new town of Plymouth.
1901
Members of the fire department didn't have to violate a smallpox quarantine at a Fairbury residence, when occupants of the house put out a fire themselves.
1911
Dave Miller, Endicott blacksmith, was critically burned by flaming gasoline.
Fairbury's rate of gain during the decade had been 68 percent to 5,294, to rank 11th in Nebraska. It had been 3,140 in 1900.
1902
The Fairbury Commercial Club was taking steps to have a new hotel built.
There was a bowling alley in the McClosky building on the north side of the square (pre-Korbel Drug location).
1913
Uhley & Diller, Fairbury men's clothiers, advertised they would send purchases up to 11 pounds weight anywhere in the United States by parcel post.
1921
O.T. Ross had refiled 177 leases on tracts southwest of Fairbury, for oil exploration. Fairbury police, in a campaign against motor vehicle speeding, arrested three "prominent" citizens. Each paid a fine of $4.35. James Nation of Fairbury had bought the farmers cooperative store at Shea. He formerly had been in business at Endicott and Hollenberg.
1923
The 360 acres of the Harvey Estate near Plymouth was bid in for $35,500 by the attorney for the estate. Other land sales in that area included Ernest Deeke's 160 acres to Louis Knoche at $ 160 per acre, Albert Urich's 240 acres to Deeke at $185 per acre, Ernest Grummert's 160 acres to Albert Hinz at $127.50 per acre.
The Gilead town hall burned at a loss of $3,000. Another building was also lost but no cost was given.
1941
Russell A. Davis was elected Chamber of Commerce secretary, succeeding T.R. Edgington, who had resigned. Davis' "Daily Abstract" of all filings at the courthouse, ceased publication, after 53 years. His father J. Monroe Davis, had started the abstract office and publication.
1961
Bill Mancker was installed as Chamber of Commerce president, with Fred Reese vice president. "Friendly Fairbury, City of Progress," was to be the new officers' slogan.
Fairbury Jaycees' choices for "bests of 1960" were Merle C. Hokenstad, "boss," Dale Hansmire, "young farmer," and Dick Niemeier, "service to the organization and community."
1963
Changes in the Hested Stores Co. general office staff followed the retirement of Sam Kelley, former Fairbury manager after 35 years with the company: Tobert Thornton to merchandise manger, Sid Regnier to office manager. Jess Lee was chairman of the board and Robert Williams was president. Earl Barth,
Fairbury plumbing and heating contractor for 14 years, was appointed to the management team of Fairbury Pipe 85 Supply Co., by Fletcher Peters, general manager.
1971
Fairbury American Lutherans installed the Rev. Kenneth Jacobson as their pastor.
"The smooth paving project of 1970," a 10-mile segment of No. 4 between Daykin and Bruning, won a Nebraska Department of Roads award for Lawrence F. Reikenberg of the Fairbury DOR office.
An allotment of up to 3.500 kilowatts from the U.S. Bureau of Reclamation was asked by Fairbury's Board of Public Works. The board also set 1973 for building a second high voltage line from the NPPD substation north of town, to the Fairbury power plant.
1973
LeRoy Hinz, new chairman of the county board, was re-elected head of the County Council of Governments.
New officers of Fairbury Church Women United included Mrs. Louis Vanous, president; Mrs. Ernest Aude, Mrs. Lester Seggerman, and Mrs. Marvin Seggerman.
Honors at the 27th annual dinner of the Jefferson County Soil 85 Water Conservation District included: Fred Urich, poster; Esther Shinn and son Roy, the Merle Sturms and the Harvey Holzes, farm programs; Willard Gumaer, wildlife habitat, and the Deyo Traegers, Goodyear certificate of merit.
1983
The Fairbury Industrial Development Corporation elected Robert Howell president.
The county board received an estimate of $89,850 for installation of a courthouse elevator.
Raymond Pohlmann succeeded Ivan Zimmerman as county commissioners' chairman.
Final approval of the Swan Creek watershed project came from the Lower Big Blue NRD.
Dennis and Diane Wurm became operators of the H&R Block office in Fairbury.
The Rev. Norman Bangert, pastor of the Grace Lutheran Church in Fairbury since 1967, died suddenly.
The Victor Hellbusches of Reynolds were cited by the Little Blue NRD for soil and water conservation practices.
Brian Bauer, FHS senior, was runner-up in the Nebraska Young Pork Producers competition.
2003
Fairbury City Attorney Ron Schwab swore in John Davis as police officer Level One at the City Council meeting. Davis transferred from the Fairbury Fire Department to the Fairbury Police Department.
Twinrivers